This page is to get you acquainted with the operation and procedures related to the Student Accounting Office. All communication from the Student Accounting office is sent via e-mail, to your @med.cornell.edu email. 
Monthly Student Bills 
Please be advised that your Monthly Student Bill will be due the 25th of each month. Should the 25th land on a weekend or holiday, then the due date will fall on the following business day. Your account information is accessible through our LEARN Portal https://learn.weill.cornell.edu/ics 
(In order to use LEARN you need to set up your CWID and a password. You will need this to manage your student profile in all aspects of your academic career).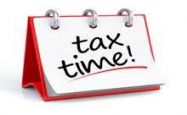 1098T Information for the 2017 Tax Year will be available for you by January 31st 2018. All forms will be mailed to your home address on file. You can also request a copy by sending an email to our office student-accounting@med.cornell.edu (Please write on the subject line: 1098T FORM REQUEST FOR 2016 TAX YEAR)
For administrative issues, please contact the Student Accounting office at 212-746-2165/1648 or student-accounting@med.cornell.edu